I had the amazing opportunity to test a new pattern for Heidi&Finn. And I decided that rather than just share the photos of the final project with you, I would also share my thoughts on the pattern for you mommas out there that sew as well. And then the thought occurred to me that I could share my thoughts on some of the other patterns that I use as well. So be on the look out for some fun pattern reviews to come. If there is one that you would like to know about, just let me know and I will review it for you.
Let me start by saying how honored I was to be chosen as a pattern reviewer. And I was so very excited because I am in love with this modern yet retro little dress. I know I will be making many, many more of these beauties (yes, for you non-sewing mommas it will be coming up in the shop). I could not decided if I wanted to stick with the plain fabric, or try some patterned fabric... so I just made two!

My Detials:
Fabic used - I used all cotton for both dresses.

Time - It took be about 3 hours to make both dresses. That included reading the pattern (very thoroughly for testing), printing, cutting and taping (which took FOREVER because the pages got mixed up and they are not numbered... thank God for the diagram they provide), tracing the sizes I needed, cutting the fabic, and sewing two dresses. Not bad really.
J was being such a ham at our mini photo shoot... and shockingly cooperative!
Pattern Maker:
In general, Heidi&Finn patterns are very professional and exceptional well put together. The are excellently written and chalk full of great detailed photos. I really love patterns that have lots and lots of photos. They are great patterns for beginning sewers.

This Pattern:
I would rate this specific pattern an experienced beginner. If you have never sewn a garment before, I might not choose this as my first one. But if you have a few pillowcase dresses under your belt you will be just fine. It went together easily and relatively quickly. And the finished product is gorgeous. The dress is fully lined making it very sturdy and excellent for year round wear.
Some of the other features I love about this pattern are the finished garment measurements chart allowing you to know just what size to make your little one, the color coded pattern pieces, and the fact that there is extra space around the pattern pieces so you can overlap when taping. One feature that I wish it had is numbered pattern piece pages. Overall I highly suggest giving this pattern a try. You can purchase it at their
Etsy shop
. There are two sizes ranges to choose from, 12M to 5T and 6 to 12 years.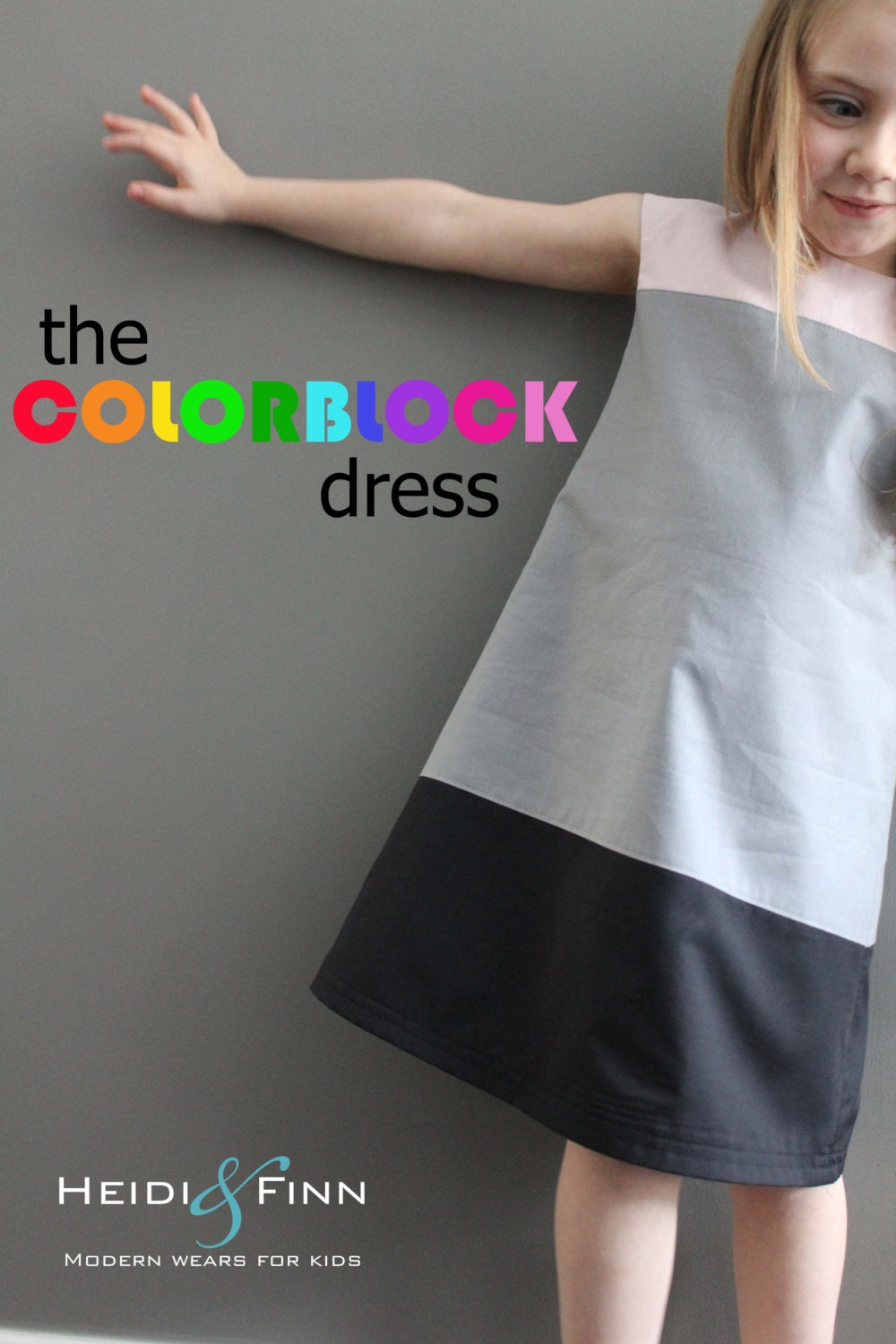 I was not paid nor asked to write this review. Just lucky enough to be selected as a tester.